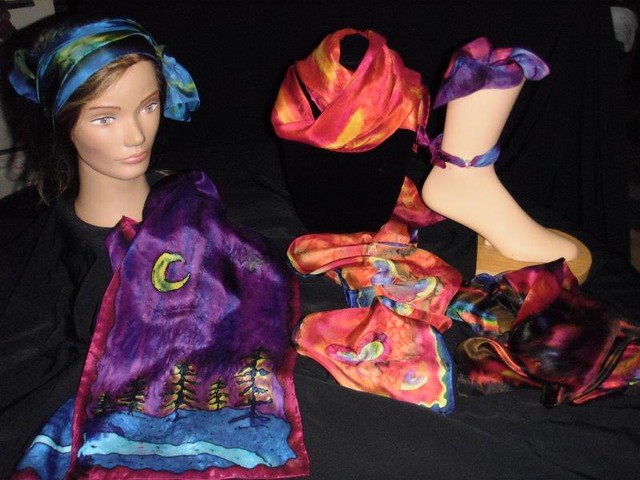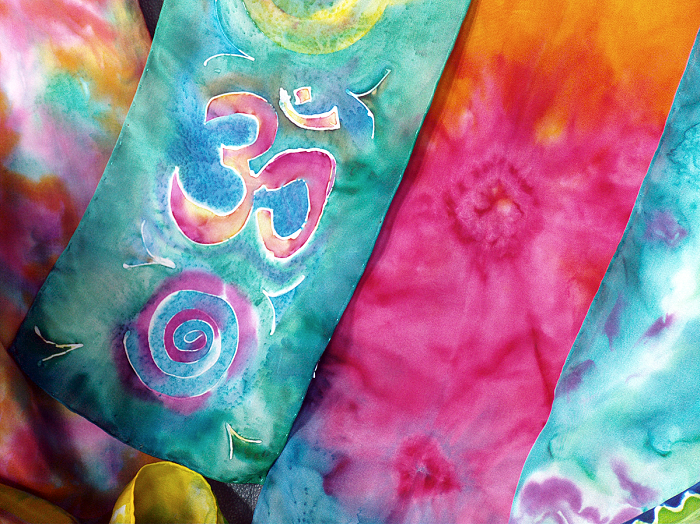 We have Silk, Silk and more Silk. 
MYSTICAL SILKS – HAND DRAWN, HAND PAINTED SILK BY JEANNINE.
SCARVES BOW TIES, WALL ART & MUCH MORE. 
ADDITIONALLY, CREATED FROM PRINTS OF OUR HAND PAINTED SILK – IS FUNCTIONAL ART.
CANVAS TOTES
NOTE CARDS, BOOKMARKS & COTTON YARDAGE
Thank you for visiting & shopping at our store.
262-312-0974